Yes, you can edit your Insticator User Profile! Here's how to easily update your username, profile picture, location, bio, and email.
1. In order to edit any part of your Insticator User Profile, click on your username, on the left-hand side of the Commenting Unit, to select "Profile" from the drop-down menu:

2. Next, click on "Edit Profile":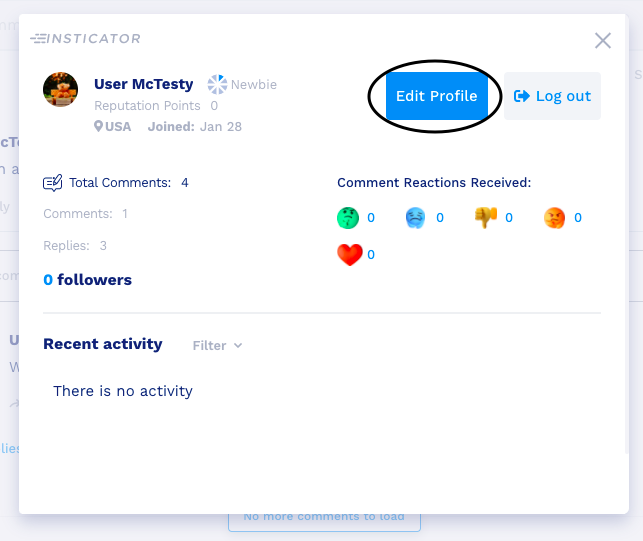 3. Within the "Edit Profile" tab, you can edit your nickname (the name displayed to other users across the Insticator Commenting Platform), your location, your email address, and the "About you" section: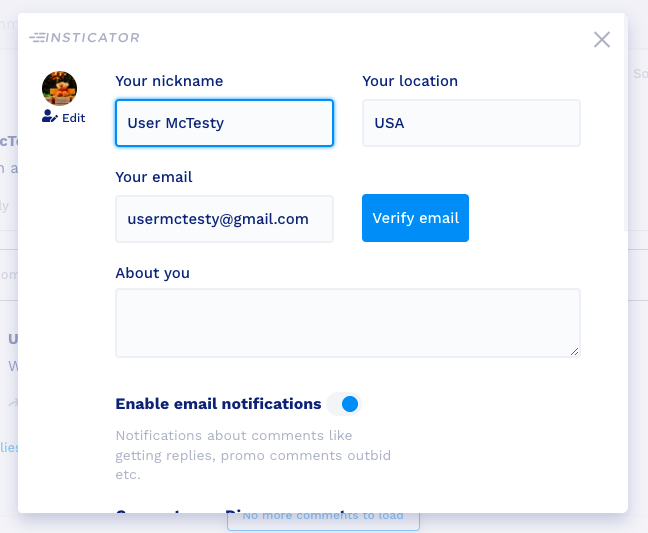 4. Please note you will be asked to verify any new email address you enter, so be on the lookout for a new verification link sent your way!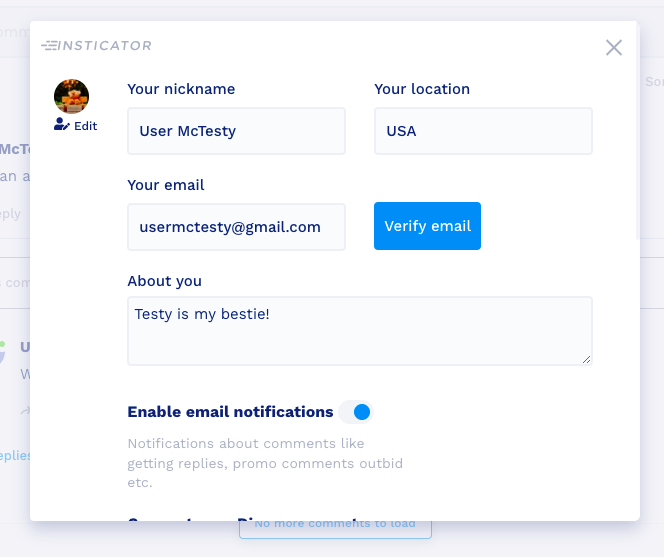 5. You can use the "About you" section to include a brief blurb to help other users get to know you better, as well as click on the "Edit" button below your avatar in order to upload a new profile picture: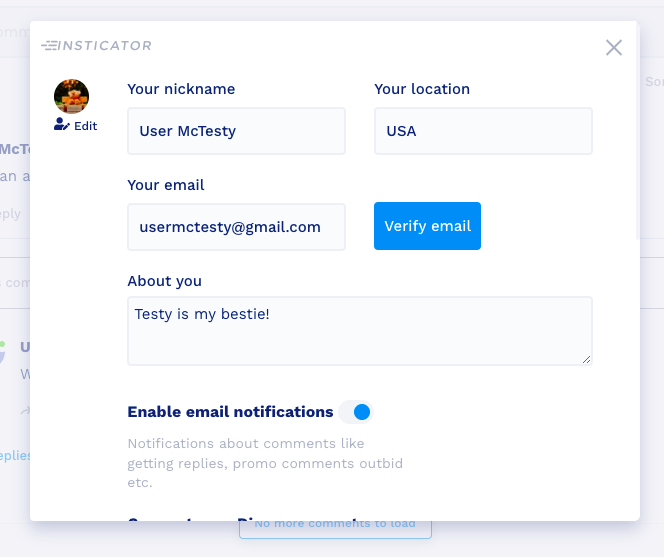 6. Once you're done making changes to your profile, scroll down and click on the "Submit" button to save any changes you've made: