Yes, you can include links in your comments. Here's how.
You can include links within your comments on the Insticator Commenting platform in a few simple steps.
1. In order to include a link in your comment, simply copy and paste the link you wish to post within the text input box when typing out your comment: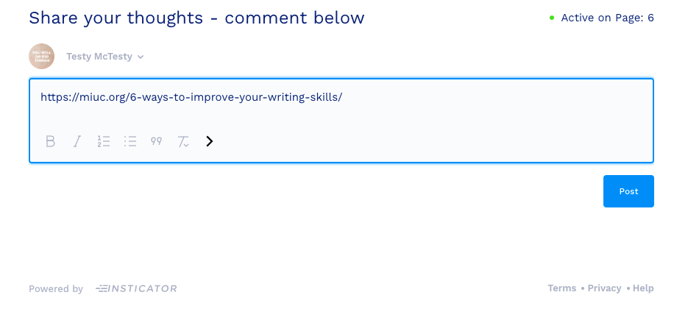 2. Next, click on "Post" to submit your comment:

3. Please be mindful and post links that contribute to the conversation. Spammy, off-topic links or links to toxic or harmful content will be removed at the discretion of our Partner sites, so please make sure to read through the policies of any site your are posting on.