Although we hate to see you go, here are 3 easy steps to delete your commenting account
Step 1:
Go to your Insticator profile, by clicking on your username and choosing "Profile" from the dropdown menu:

Step 2:
Click "Edit Profile"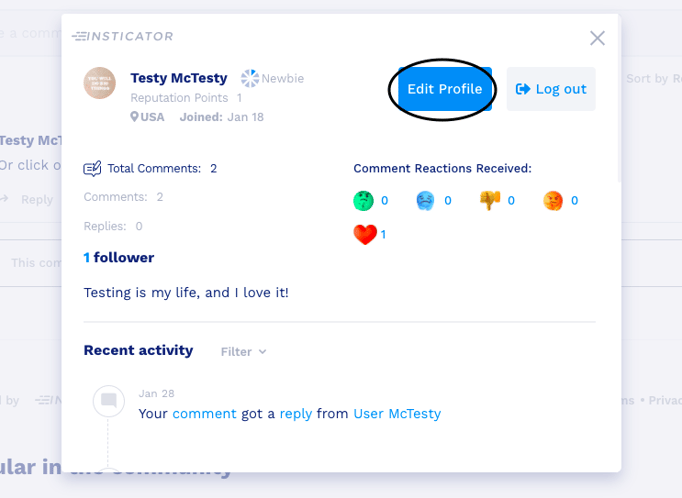 Step 3: Scroll to the bottom of the edit profile page and click "Delete Profile".
A pop-up screen will appear asking to confirm this choice.
Please note that deleting your account will remove all commenting history as well as profile information. This cannot be undone.