Although we hate to see you go, here are 4 easy steps to delete your commenting account
Step 1:
Go to your Insticator profile, by clicking on your username and choosing "Profile" from the dropdown menu:

Step 2:
Click "Configure" in the About Me section: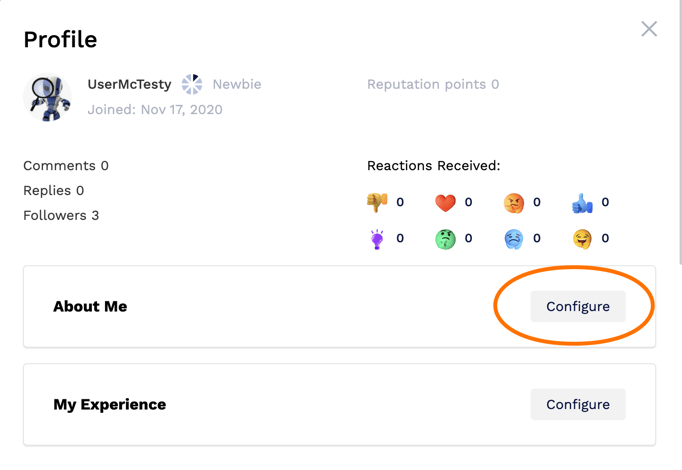 Step 3: Scroll to the bottom of the edit profile page and click "Delete your account":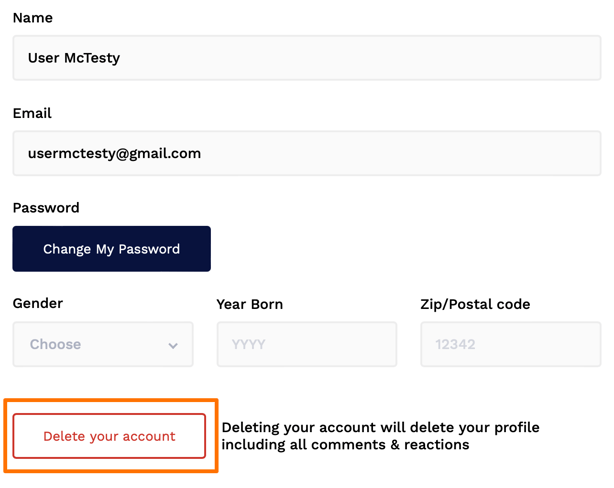 Step 4: A pop-up screen will appear asking to confirm this choice:
Please note that deleting your account will remove all commenting history as well as profile information. This cannot be undone.
Have any questions? Our support team is always available at commenting-help@insticator.com.