Here you will find the step-by-step information on how to create an Insticator account.
You can easily create an account by following these 5 steps:
1. Go to any article in which you would like to make a comment.
2. Click on the "comments" button at the top of the article to arrive at the commenting unit:
3. Once you are at the commenting unit, click the "Sign in to comment" button on the bottom right-hand corner of the unit or the "Sign in" option on the upper left-hand corner: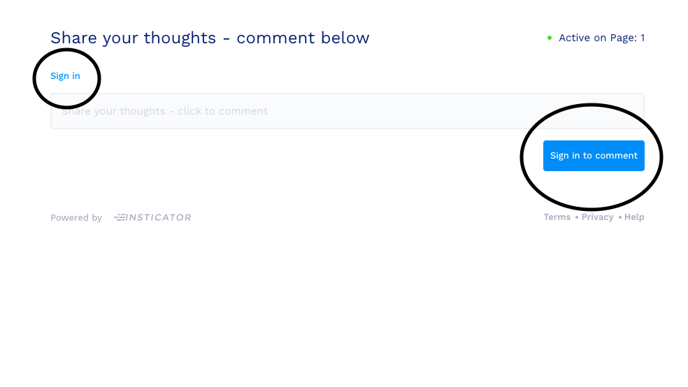 4. A pop-up window will appear to log in. You will be able to log in via your Google, Facebook, or Twitter account for easy access. If you would not like to log in via those three options, you can click the "sign up" button on the bottom left hand corner of the page: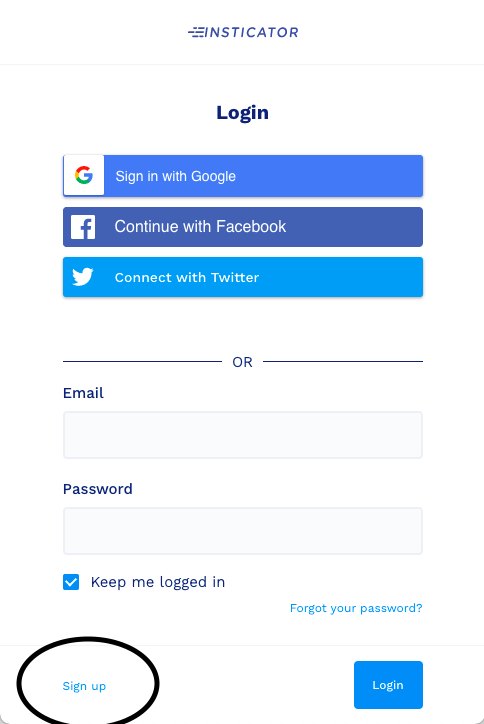 5. Follow the sign up instructions and enjoy commenting
Need more help?
Consult our related articles below.