Need to create a new password? No problem! Here's how to reset your Insticator password.
1. To reset your Insticator Commenting password, click on your username on the left-hand side of the Commenting Unit and select "Profile" from the drop-down menu:

2. Click on "Configure" in the About Me section: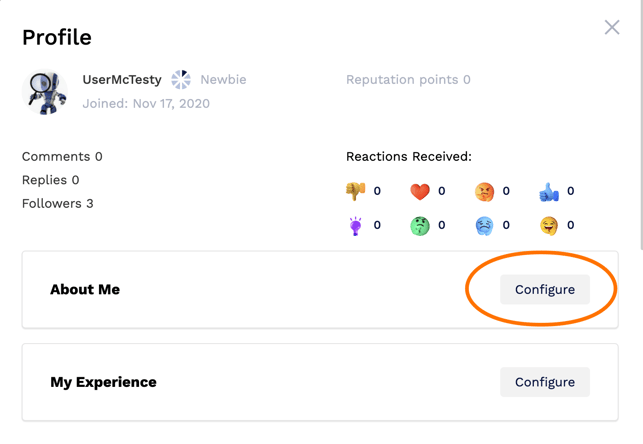 3. Scroll down to the "Password" section and click on "Change My Password":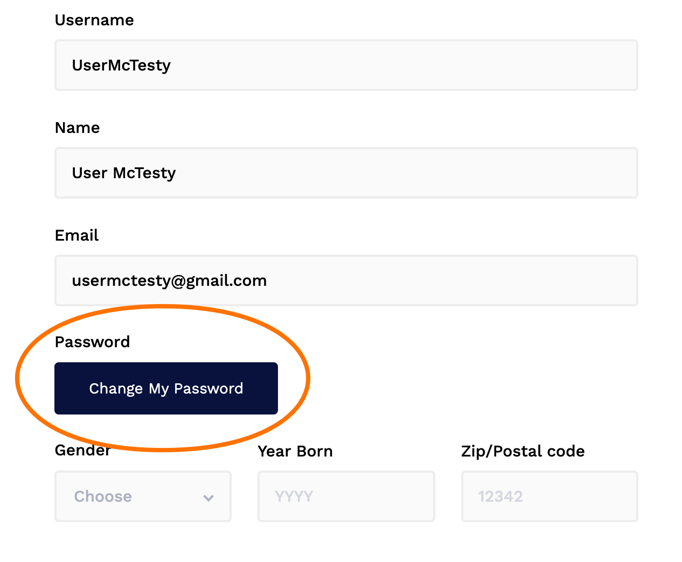 4. For security reasons, you will be asked to enter your current password, and then enter your newly created password: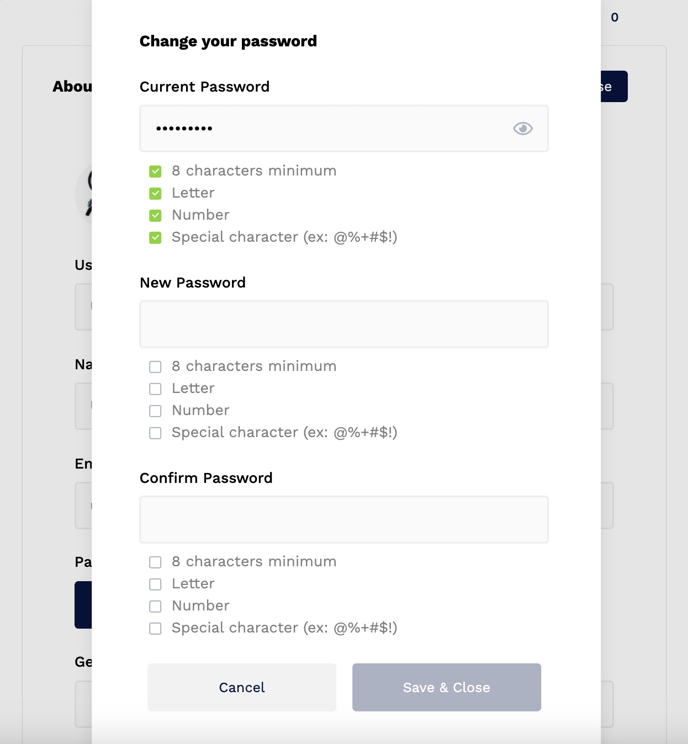 5. Once you have entered your current password and your new password, click on "Save & Close" to save your changes: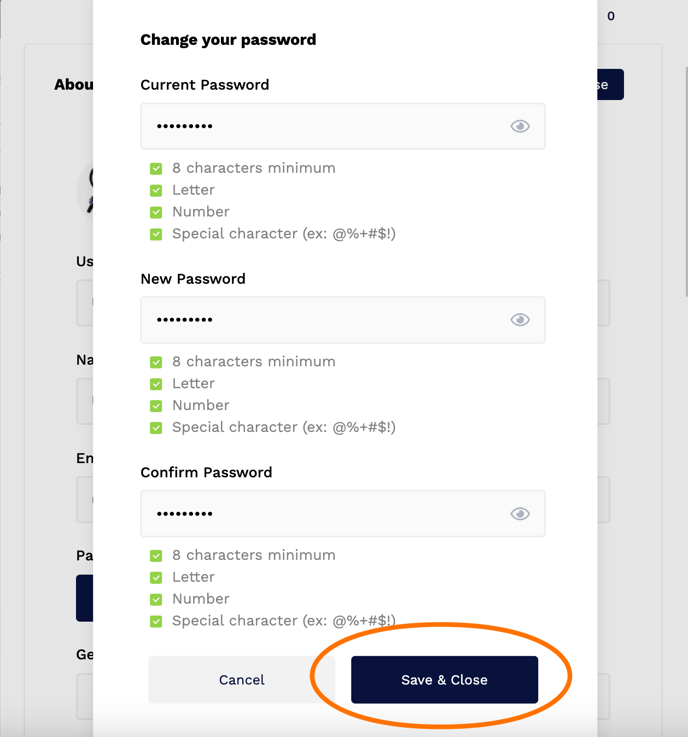 6. After saving your changes, you will be able to see a message confirming that your profile has been successfully updated with your new password!
Still having issues resetting your password? Please let us know by contacting our support team: commenting-help@insticator.com