Easily add your own picture to accompany your Insticator Commenting account wherever you comment.
While we have a whole library of nifty avatars which are assigned to newly created Insticator Commenting accounts, you can add your own image to serve as your avatar and accompany your User Profile wherever you comment across the Insticator platform.
1. To add a picture to your Insticator Profile, head over to your Insticator Profile by clicking on your username within the Commenting Unit, and then selecting "Profile" from the menu below:

2. Once on your Insticator Profile page, click on the "Edit Profile" button: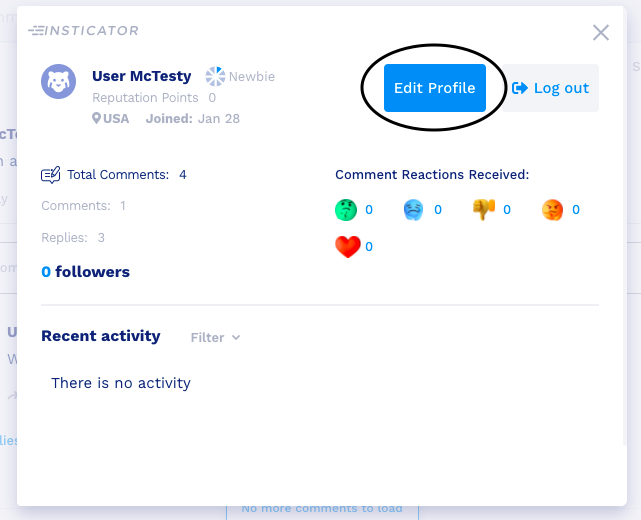 3. On the left-hand side, you'll notice your default avatar image, with the option to click on "Edit" right below it: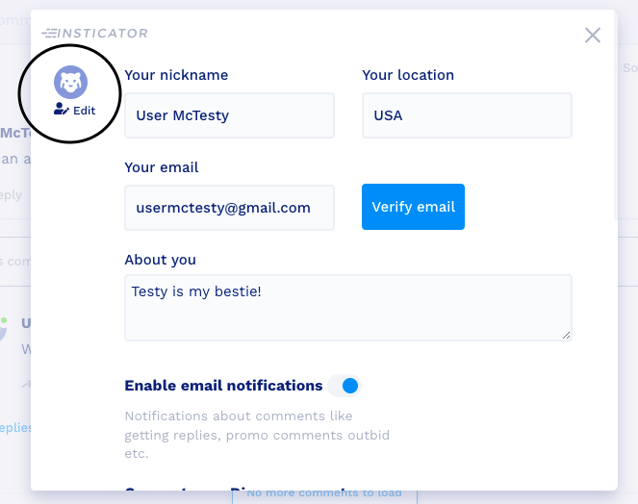 4. Clicking on "Edit" will launch a window allowing you to upload a new image to your Insticator Profile: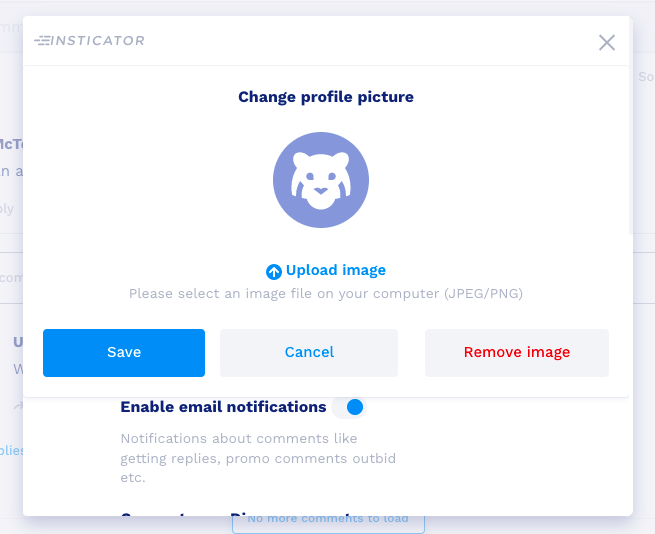 5. In order to make sure the image you're selecting for your avatar will look its best, please stick to the guidelines below:
File size - up to 30MB
File format - JPEG/PNG
Minimum image size - 75x75 px
6. After selecting the image you wish to upload, you can easily use the cropping tool to adjust the display dimensions and centering of your new avatar by zooming in or out. When you're done adjusting your image, hit the "Save" button: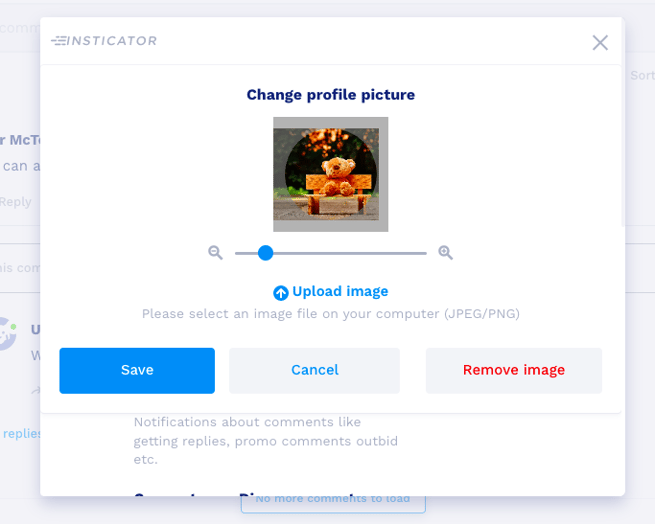 7. After you've saved your changes, you'll be able to see your new profile picture displayed in the upper left-hand corner - looking good!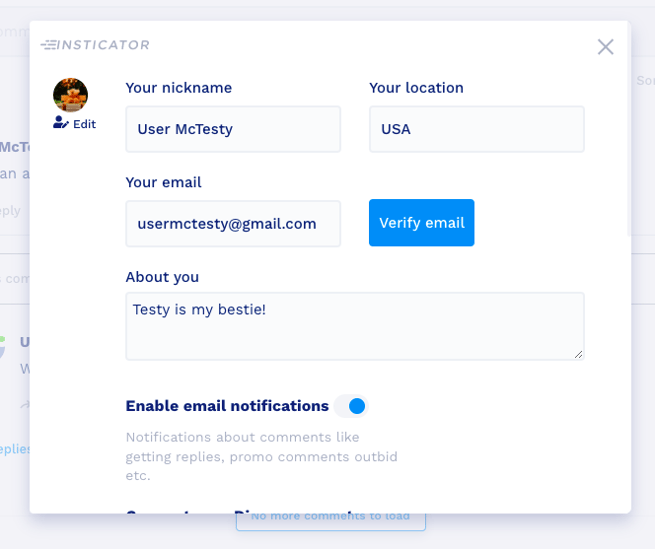 8. If for any reason you are not happy with your selected profile picture, you can always click on "Remove image" and use one of our spiffy avatars to accompany your User Profile instead.