Easily add your own picture to accompany your Insticator Commenting account wherever you comment.
While we have a whole library of nifty avatars which are assigned to newly created Insticator Commenting accounts, you can add your own image to serve as your avatar and accompany your User Profile wherever you comment across the Insticator platform.
1. To add a picture to your Insticator Profile, head over to your Insticator Profile by clicking on your username within the Commenting Unit, and then selecting "Profile" from the menu below:

2. Once on your Insticator Profile page, click on the "Configure" button in the About Me section: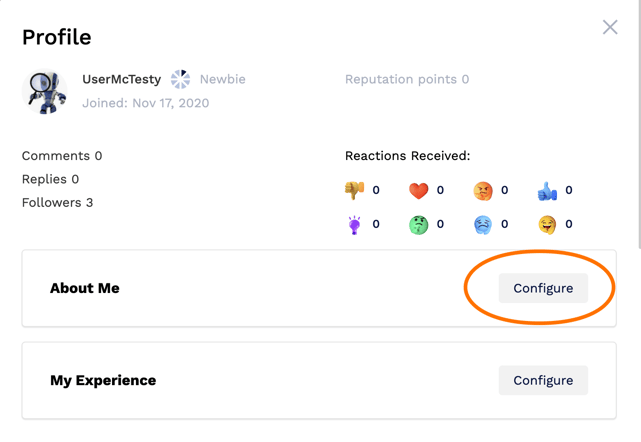 3. On the left-hand side, you'll notice your default avatar image, with the option to click on "Edit" right below it: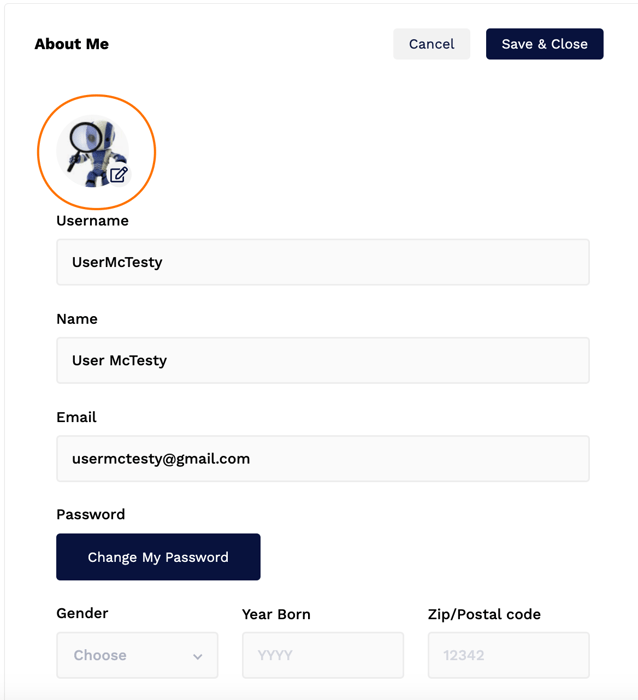 4. Clicking on the "Edit" icon will launch a window allowing you to upload a new image to your Insticator Profile: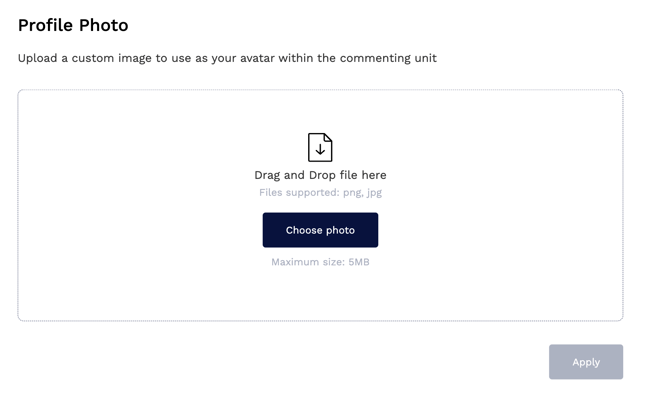 5. In order to make sure the image you're selecting for your avatar will look its best, please stick to the guidelines below:
File size - up to 5MB
File format - JPG/PNG
6. After selecting the image you wish to upload, hit the "Apply" button: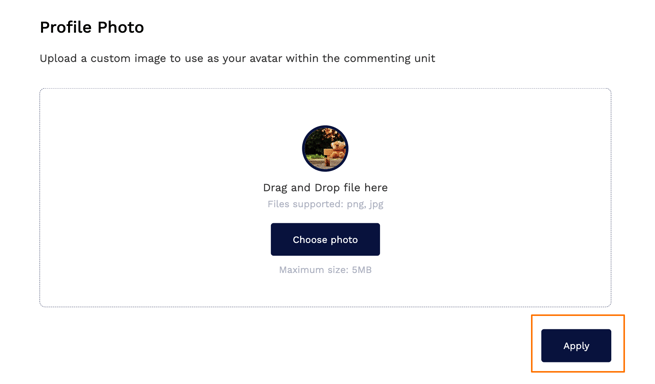 7. After you've saved your changes, you'll be able to see your new profile picture displayed in your profile.