We get it - not everyone likes getting fan-mail. If you no longer wish to receive email notifications from Insticator Commenting, you can easily change your email notification settings.
1. To change your email notification settings and disable notifications, head over to your Insticator Commenting profile by clicking on your username, and then selecting "Profile" from the menu displayed below:

2. Click on the "Configure" button in the My Experience section: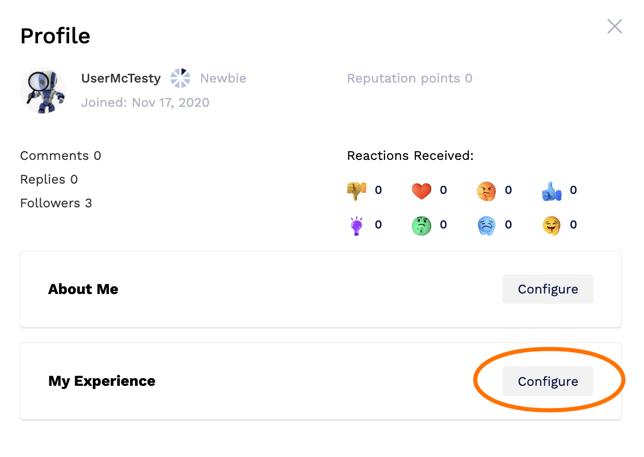 3. The default setting for the email notifications toggle is "on" (the button will appear in color), meaning notifications are being sent to your email:

4. To disable email notifications, simply set the toggle to "off" (the button will now appear as greyed out) and click on the Save & Close button:

Still running into issues with email notifications? Get in touch with our team: commenting-help@insticator.com.