Find out how to ensure that email notifications from Insticator are properly reaching your inbox.
Insticator sends out an email notification whenever another user replies to any of your comments. These emails are sent to the email address associated with your Insticator Commenting account. The most likely reason for missing notification emails on your commenting activity is that email notifications from our system (sent from the address no-reply@insticator.com) may be getting caught in your inbox's spam or junk mail folders. In order to make sure you're receiving email notifications, please check your spam filter and add no-reply@insticator.com to your whitelist or safe email list.
1. To double-check your account settings within your Insticator Profile and make sure email notifications are enabled (this is the default when a new account is created), click over to your Insticator User Profile by clicking on your username at the top-left corner of the Commenting Unit:

2. This will take you to your Insticator Profile page - click on the "Configure" button in the My Experience section: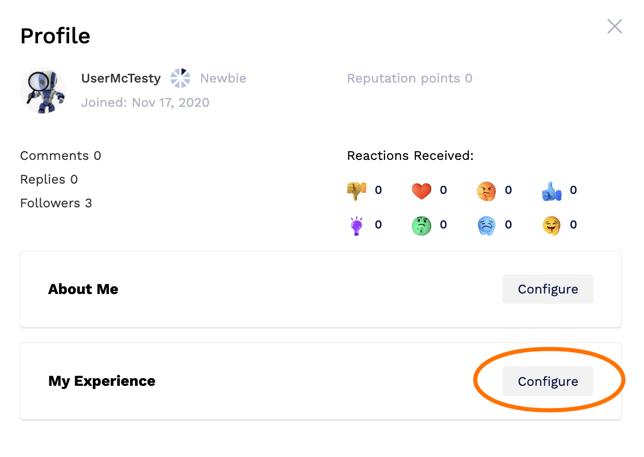 3. Make sure the Email notifications toggle appears in color, meaning you are opted in to receive notifications:

If you're having trouble receiving email notifications, our support team is here to help! Please feel free to contact us at commenting-help@insticator.com.