1. As long as you provided a valid email address when signing up for your Insticator Commenting account, all password rest emails sent by our system should go to the email you provided. However, we know sometimes things can get lost in the shuffle - please be sure to check your junk mail and spam folders in case the email got caught in a filter, and make sure Insticator appears on your email's safe senders list.
2. You can search your inbox folders for emails sent from no-reply@insticator.com, or emails containing the subject line "Password for Insticator Comments account" to try and quickly locate this email.
3. You should also make sure you have the right email address linked to your account. To do so, head over to your User Profile by clicking on your username and selecting "Profile" from the drop-down menu:

4. Next, click on "Edit Profile":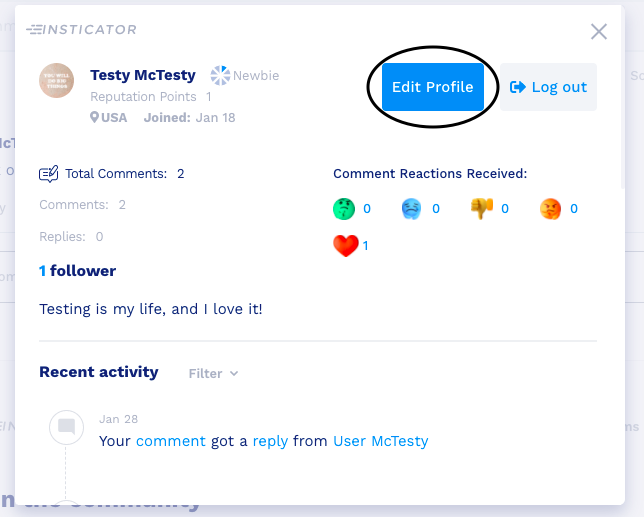 5. Make sure you have the right email listed under "Your Email" - if you need to make a change, you can do so, and then scroll down and hit "Submit" to save any changes made: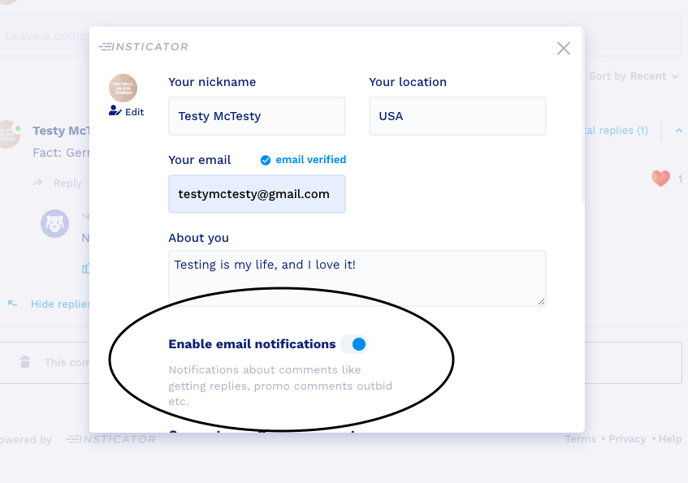 For a detailed explanation on how to reset your Insticator Commenting password, click here.