When creating an Insticator Commenting account, you will be asked to verify the email address you signed up with. Let's help you get verified!
When signing up for your Insticator Commenting account, a verification link was sent by our system to the email address you provided. However, we know sometimes things can get lost in the shuffle - please be sure to check your junk mail and spam folders in case the email got caught in a filter. You can search your inbox folders for emails sent from no-reply@insticator.com, or emails containing the subject line "Verify your Insticator Comments account" to try and quickly locate this email.
1. If you can't find the email containing your verification link, you can easily request a new verification link via your Insticator User Profile. To do so, click on your username within the Commenting Unit - once a window pops up, click on "Profile" to be taken to your Insticator User Profile:

2. Once you are on your Insticator Profile page, click on "Edit Profile":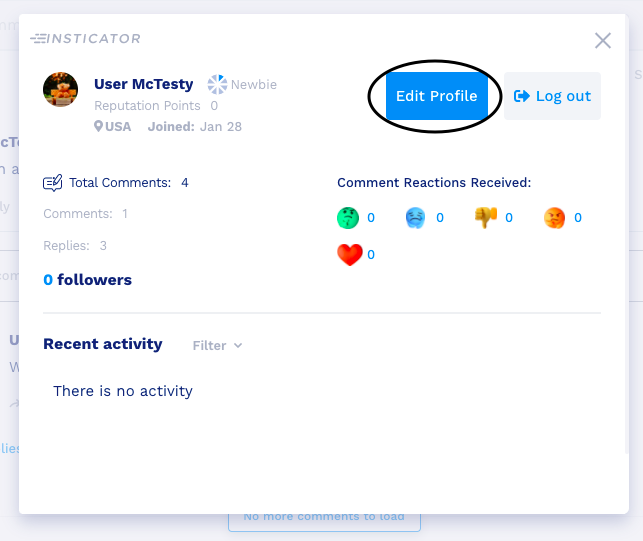 3. If the email address used to create your account has yet to be verified, you will see a button that reads "Verify email" - clicking on it will trigger another email containing a new verification link: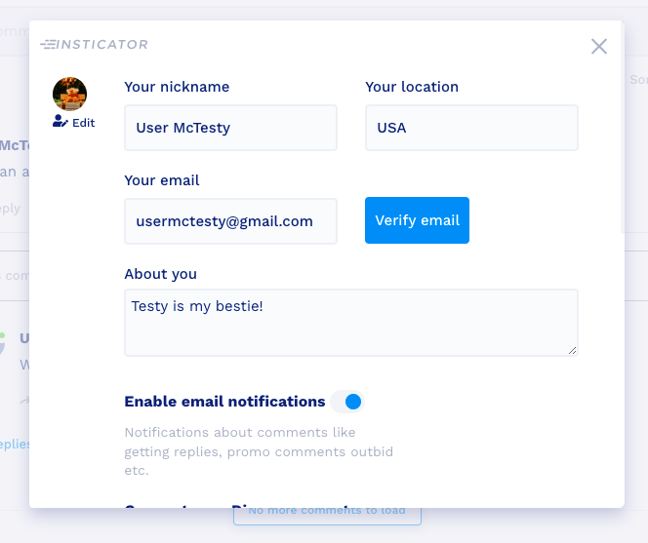 4. Once you receive the email, simply click on the "Verify my email address" button, or follow the link within the email in order to verify the email address associated with your Insticator account: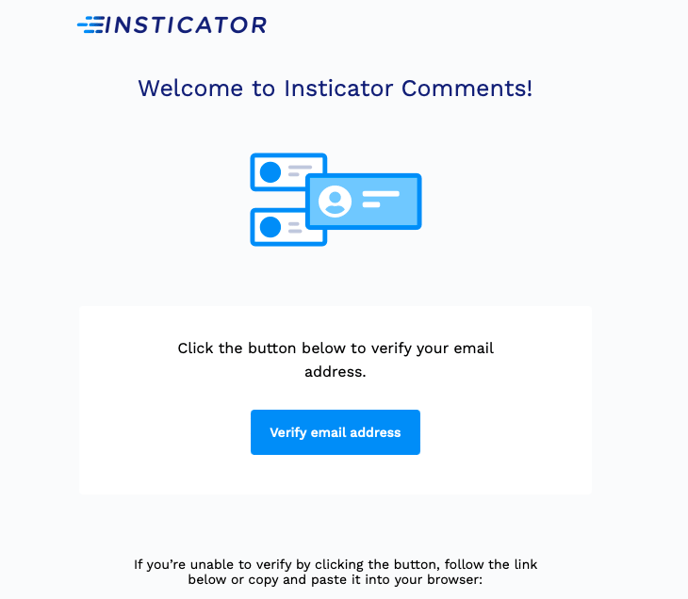 5. After clicking through, you will see a message confirming that your email address has been successfully verified - high fives for all!

Still unable to verify your email address? Get in touch with our team:
commenting-help@insticator.com