Your Insticator User Profile lets other users in the community get to know you a little better, and allows you to easily share your commenting activity with others.
1. What does my User Profile look like?
Your User Profile includes your profile picture or avatar, your general location, the date you created your account, your community "rank" based on how active you are across the Insticator Commenting platform, an optional short bio or tagline, and a summary of your recent commenting activity, all which are visible to other users: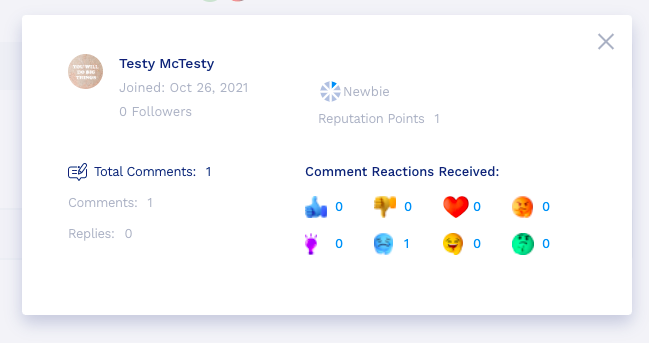 2. Where is my User Profile displayed? Who can see it?
Your Insticator User Profile - displaying your username, profile picture or avatar, bio, country, join date, followers and recent commenting activity - is visible to other users on the Insticator Commenting Platform. Other users can view your User Profile by clicking on your username, which will open your User Profile in a new tab. Below, you can see what your User Profile would look like to another user: