Our system sends out notifications to let you know when other users have interacted with or responded to your comments.
To help keep the conversation flowing, we send you email notifications to alert you to responses left to your comments by other users and/or site moderators. In order to access the article page on which you left your comment, view the response from another user and be able to reply directly, simply click on the "Click to Reply" button displayed within the email notification you received: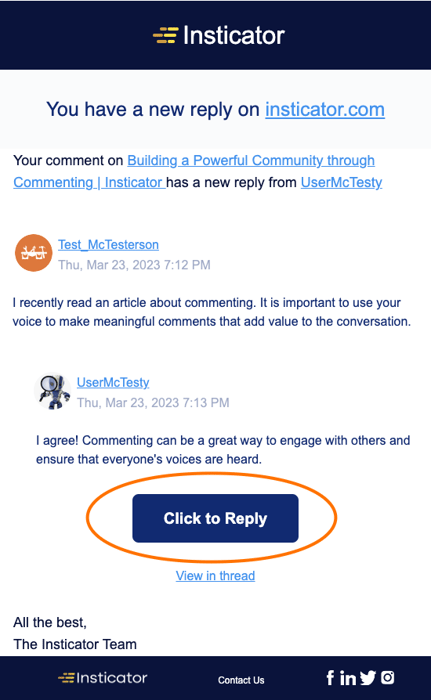 You may also receive an email notification from our system in situations where your account has been banned by our Moderation Team or the moderators who manage a site you are on, for violating community guidelines or moderation policies.
To find out more about why this might happen, please see our Moderation Guidelines & Policies.